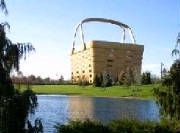 The Longaberger Basket company built their offices by the river in Licking County, Ohio.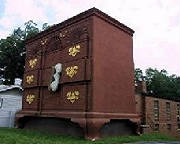 This 1920's "Bureau" is in High Point, North Carolina.The sock hanging out of the drawer is 6-feet long.
This three story classic building in Orlando was built "upside down" atop a 1930's brick warehouse.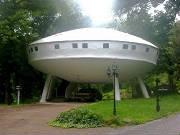 This family of X-Files fans love their cozy saucer on Signal Mountain in Tennessee.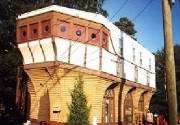 A docked "Santa Maria" in Neptune Gardens has been an office, apartment, and gift shop. Anchors Away!