We're in orbit. It only takes a year
to get around the sun. Think of all we do on that trip, always in motion. 2005 - and it's take-off time again.
LORBIT is an online magazine. It's a quiet place to delve into thoughts and feelings-- alone and together-- and celebrate creative urban culture. Join in and share your views and ideas.
Enjoy. Send e-mail, give input, contribute your stories, responses, and reviews. This is a good orbit to be in. Return for updates and new editions.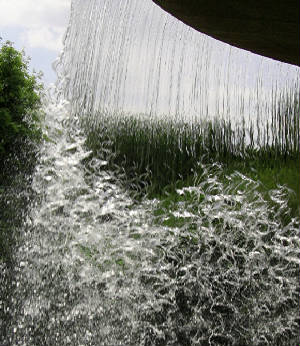 Featured: Chicago's Millenium Park; Thom Mayne captures the Pritzker Architecture Prize; the cameras of photojournalist David Burnett; the legacy of Hunter S. Thompson; the long career of musician Bobby Short; more words from Robert McNeil; a pungent new novel from Walter Mosley; and superb travel links to jump-start your vacation.
visit our Superb links page

for the best of the internet
LORBIT is published bimonthly in February,

April, June, August, October, and December.

When you send your
e-mail address, we'll
let you know when
there's a new edition.
Stay in orbit.
If you want to submit a comment, essay, or review, take a peek at "Writer's Guidelines."
It's simple. Do it.
Design, Transit, Public & Private Places.

Language, Quotes,

Word Play, Writing.

Viewing Images

of Mystery

Visual Arts, Photography, Cinema.

Personal History and Life Experience.

Musicians, Concerts,

Recordings.

Good Books, Magazines, Print Media.

Physics, Phychology,

Neurosciences, and Natural Sciences.

Traveling

for Enchantment

Choosing Destinations, Planning Trips.

Connectivity, Technology, Democracy, and Global Economy.
about hot links on this site
more keeps you in LORBIT
go to takes you to another URL